A highly skilled team whose expertise and creativity inspire us to continue our journey forward, while concretising our company's values and objectives.
Oscar Sandberg
CEO
Eleven Energy
11th hour to go electric
Eleven Energy is a new player in the cleantech market, offering a wide range of energy services to its clients: cities, energy companies and the maritime sector.
Working together, we aimed to create a brand identity for the company that would convince various stakeholders and stand out from the competition as a forward-looking and caring energy expert. And that is exactly what we did.
The encapsulation of the brand story, 11th hour to go electric, communicates the desire to help communities and businesses make the necessary changes for the planet with the right energy solutions. The visual identity is different from the industry conventions, with minimalist and modern graphic elements and fresh colours. The logo makes use of the number 11, derived from the company name of Eleven Energy, introducing it as a distinctive and easily recognisable element.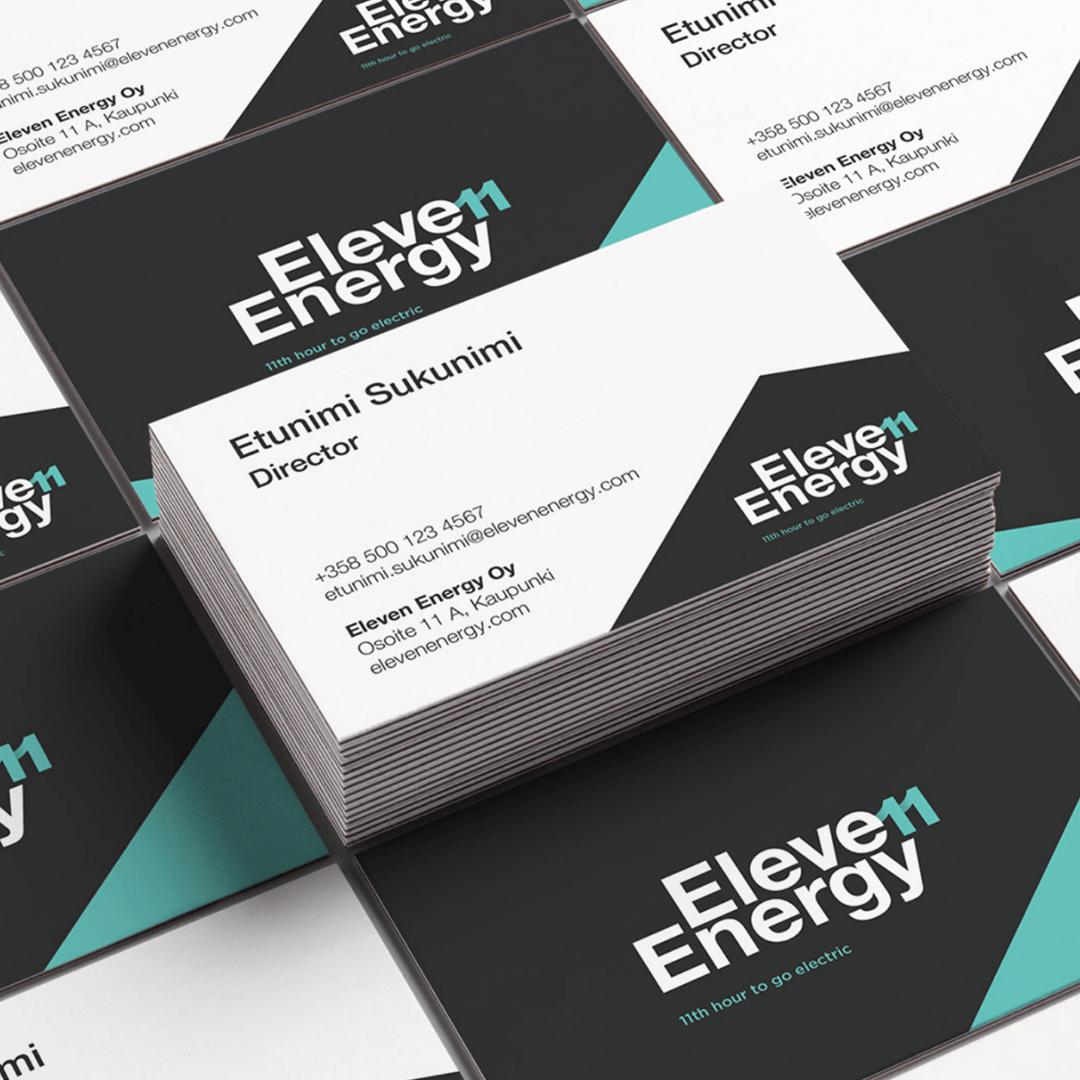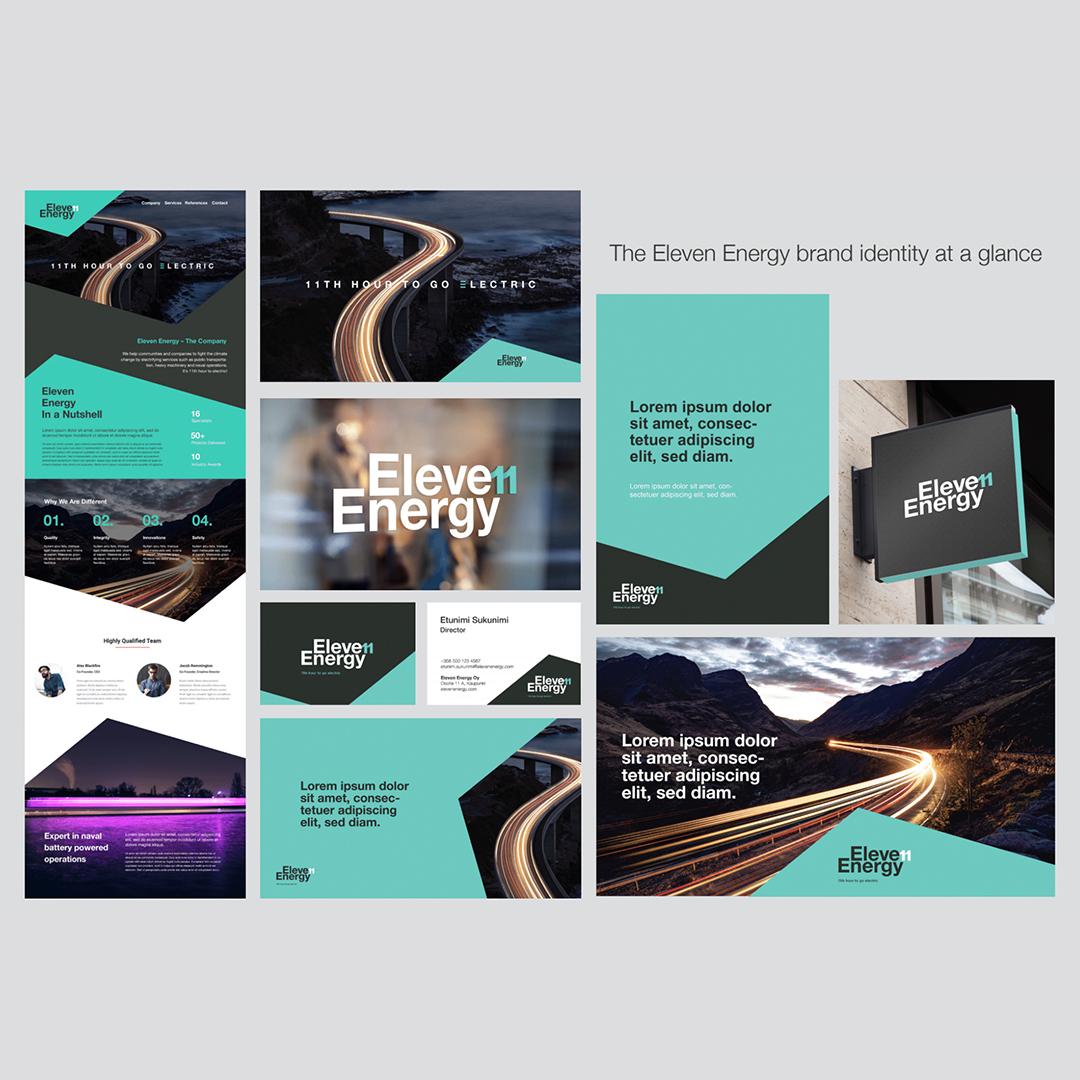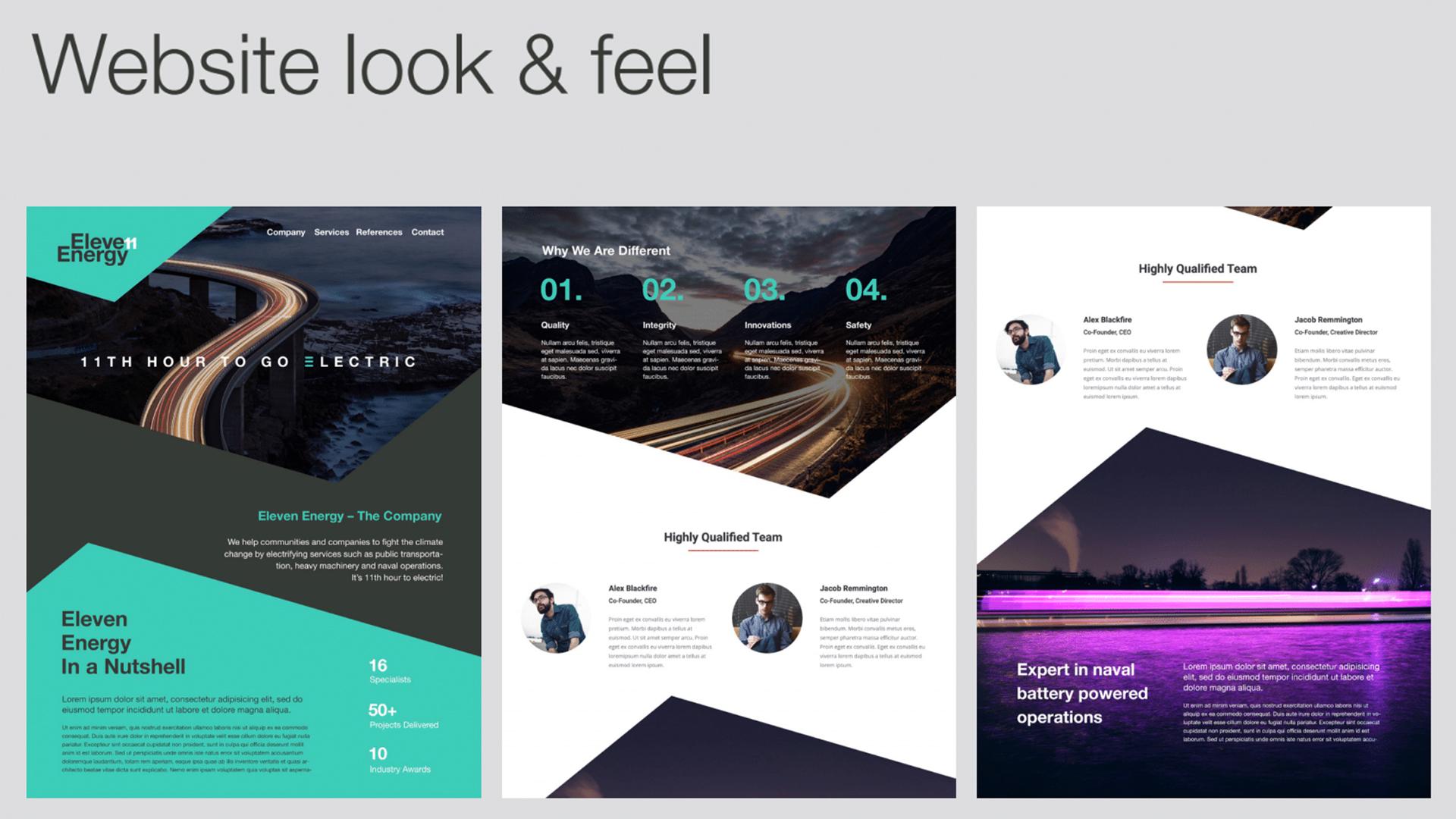 W

i

l

l we

e

n

c

a

psula

t

e the bra

n

d

s

t

o

r

y of yo

u

r

bus

i

ness?